$0 Payments in an ASPIRE Payment Stream
$0 (Zero Dollars) payments are often mishandled in ASPIRE.

In the past, users have been entering $0 payments on the payment stream to fill any gaps for deferred payments on a contract. This works well until a credit memo needs to be generated on the deal beyond a $0 payment. The system does not create any invoices for $0 payment entries and so you are unable to credit memo them. The only way to resolve this is by a script.

The best practice in these cases is not to enter any $0 payments in the payment stream. ASPIRE does not need the placeholder. It will calculate the interest correctly whether there is a $0 payment or not.

Example – payment stream with $0 payments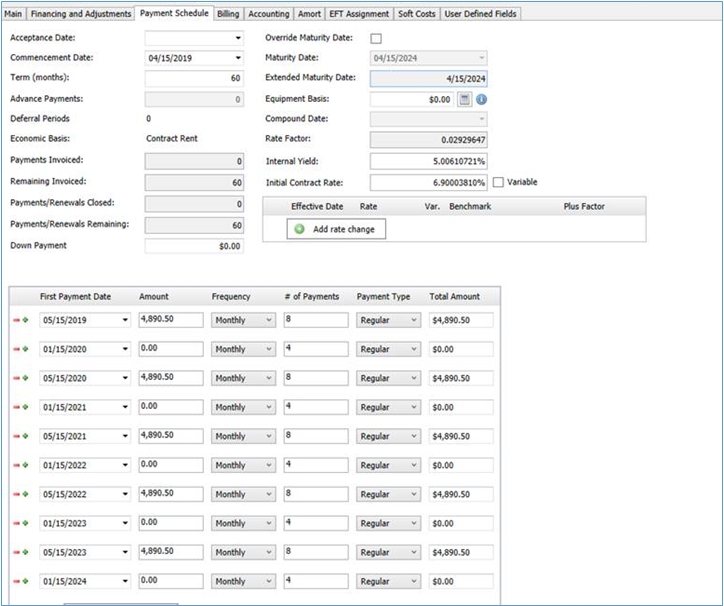 The preferred way to enter into ASPIRE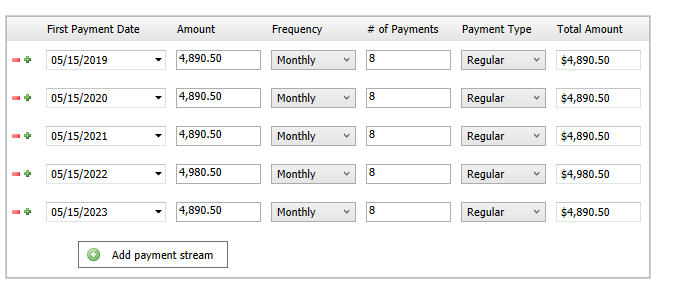 Related Articles

Vendor Payments via EFT using the ASPIRE Accounts Payable Module

If you are using the AP module and want to generate a Vendor Payment file AND you also want ASPIRE to generate the GL activity (Dr AP and Cr CASH), this is how you would set up the Vendor and the Invoice. Note: you will need both the Accounts Payable ...

Bulk Processing of Payment Extensions

See attached document for details. In response to the increased number of borrower payment deferment requests, LTi has developed an add-on utility that allows bulk modifying multiple contracts for payment extensions.

How to build a new User in ASPIRE v5

See Attachment for detailed information on each step BASICS: 1. Build a new Account 2. Fill out the Login screens for that user, which will assign them to an existing Security Profile 3. If the user needs to be able to process Payments, ...

Cash Management – Payment Batch Posting

See attached document for complete details. The Cash Management screen allows payments to be applied to open customer invoices. Invoices can be found by searching based primarily on Customer, Contract, Amount or Invoice. Attached Document Table of ...

ASPIRE Subscription Billing

Please see the attachment for more details. Attached is a short presentation created around ASPIRE subscription-based billing capabilities. Note that in this instance, examples of ASPIRE subscription-based billing include: - Maintenance pass-through ...