Processing Vendor Invoices in ASPIRE Accounts Payable
Vendor account must be set up in the system with a role that has the role type Vendor.
The vendor accounts need to be configured in the Accounts Payable tab of Account Explorer -> Main.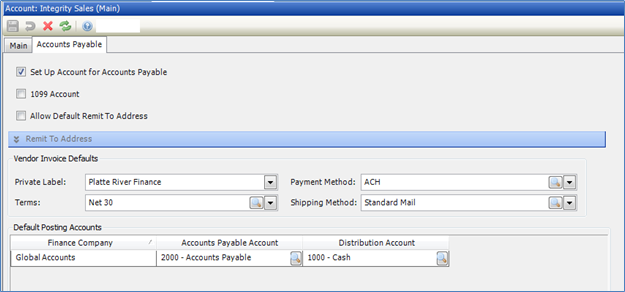 When a contract is created the appropriate vendor account needs to be added to the equipment via a configurable form or through Contract Explorer -> Equipment.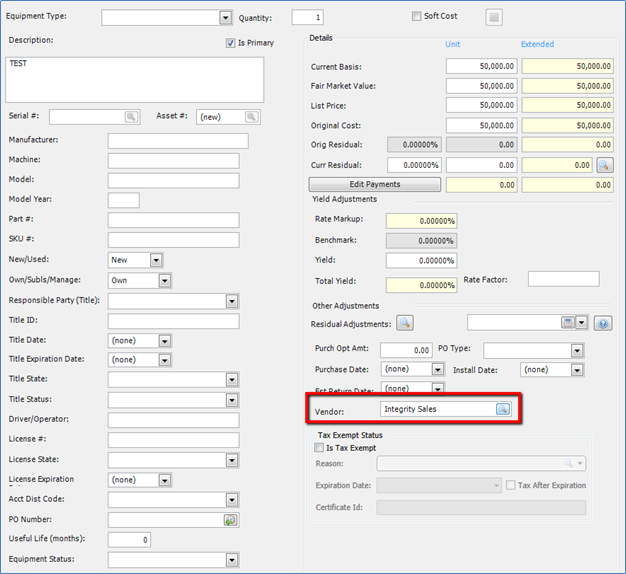 In order to create A/P records the contract must have an approved credit decision in Contract Explorer -> Credit Adjudication.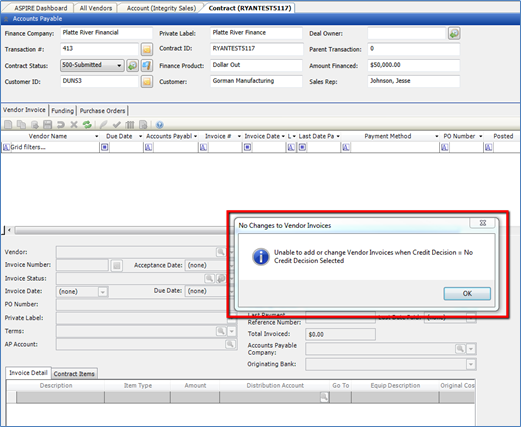 After a credit decision has been added

a vendor invoice is created for the equipment on the contract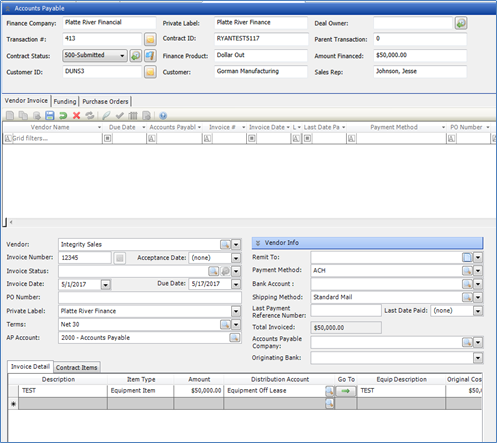 Based on the GL account specified on the vendor invoice a debit is created to the Distribution Account selected on the invoice detail and a credit is created to the AP Account selected.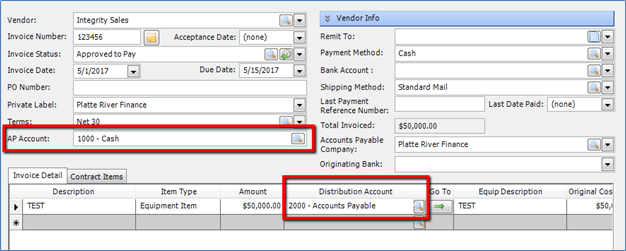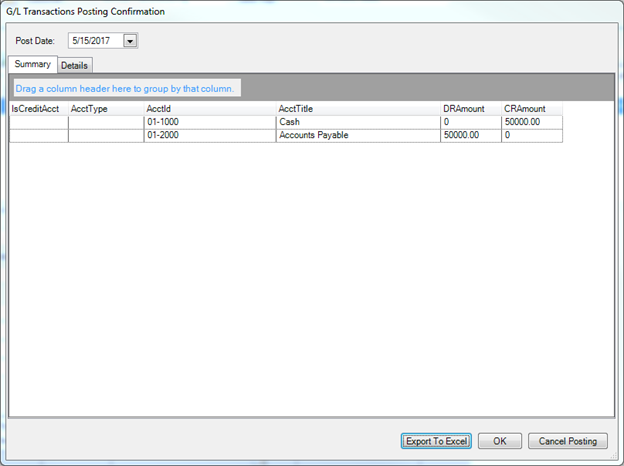 When the contract is booked a credit will be created to the Accounts Payable interface that has been configured for the transaction type (i.e. Capital Lease, Loan, etc.) that offsets the A/P entry created by the vendor invoice.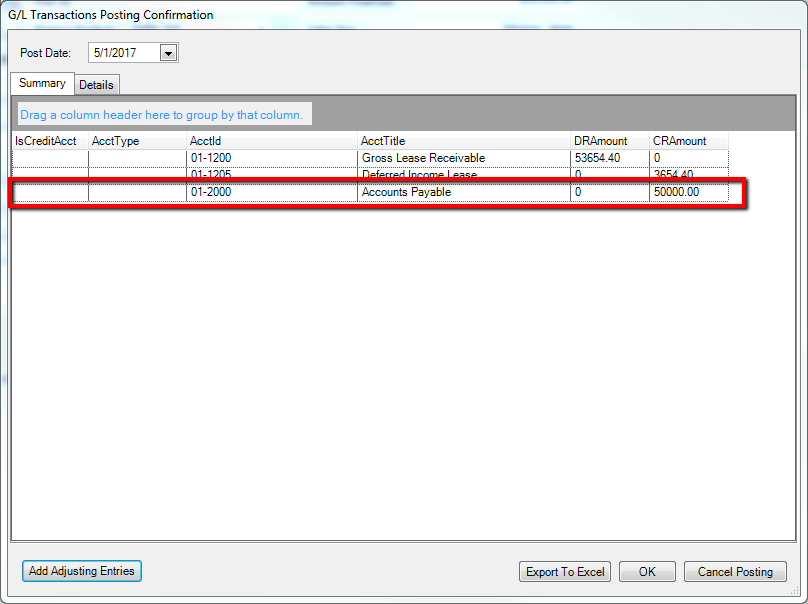 Related Articles

Basic information regarding the Accounts Payable Module

Please see the attachment for an overview of the module and what can be tracked within the Accounts Payable Module Information covered: Requirements of the module Configuration related to the module 3 areas of functionality Vendor Invoice tab Funding ...

Requirements of Combining Invoices

Rather than creating 1 invoice per contract when a customer has more than 1 contract, there is the possibility of creating combined invoices. However, there are a few baseline requirements in order to combine as well as a few different ways that you ...

How to build a new User in ASPIRE v5

See Attachment for detailed information on each step BASICS: 1. Build a new Account 2. Fill out the Login screens for that user, which will assign them to an existing Security Profile 3. If the user needs to be able to process Payments, ...

Electronic Funds Transfer Module Training

Please see the attachments for detailed information, recording available from within the Vimeo weblink 3 Attachments available + a link for the Recorded Training: 1. EFT Bank and EFT Company setup screen definitions, available to assist with ...

ASPIRE Upgrade Preparation Guidance

Summary This article is intended to provide guidance for ASPIRE v5 customers to test a new release of the system prior to deployment for production use. The processes outlined are not representative of all potential configurations and usage of the ...