Processing Vendor Invoices in ASPIRE Accounts Payable
Vendor account must be set up in the system with a role that has the role type Vendor.
The vendor accounts need to be configured in the Accounts Payable tab of Account Explorer -> Main.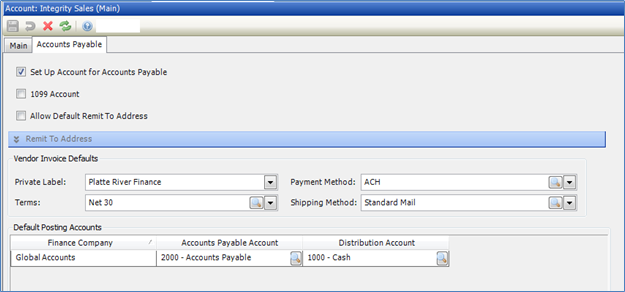 When a contract is created the appropriate vendor account needs to be added to the equipment via a configurable form or through Contract Explorer -> Equipment.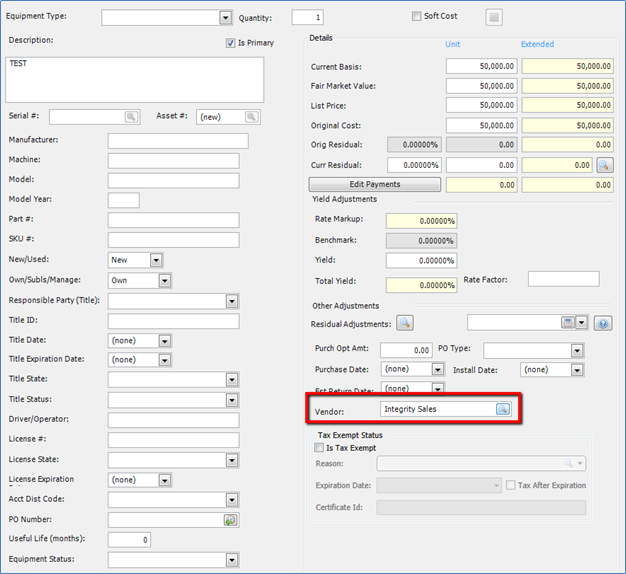 In order to create A/P records the contract must have an approved credit decision in Contract Explorer -> Credit Adjudication.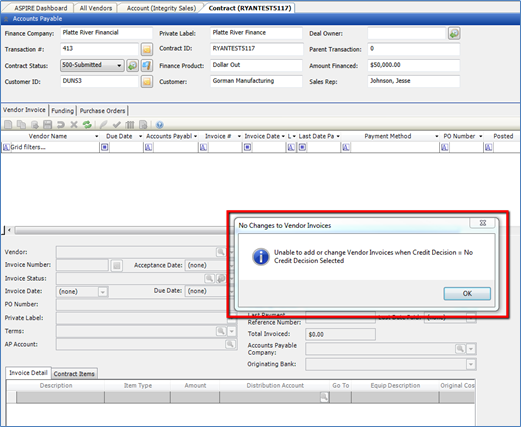 After a credit decision has been added

a vendor invoice is created for the equipment on the contract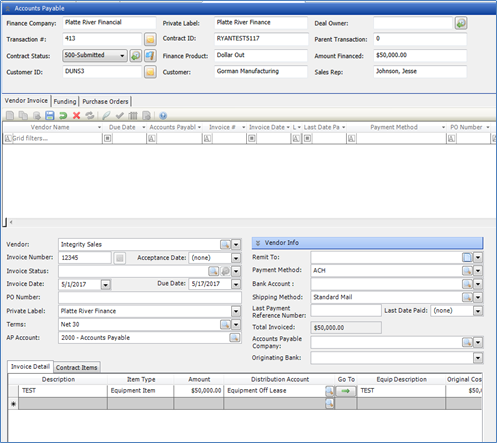 Based on the GL account specified on the vendor invoice a debit is created to the Distribution Account selected on the invoice detail and a credit is created to the AP Account selected.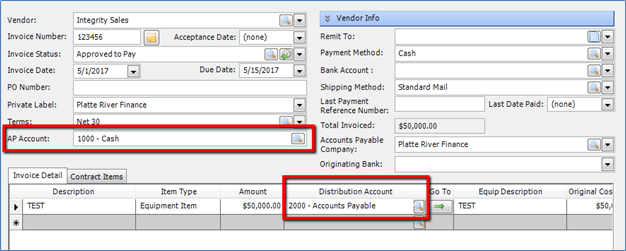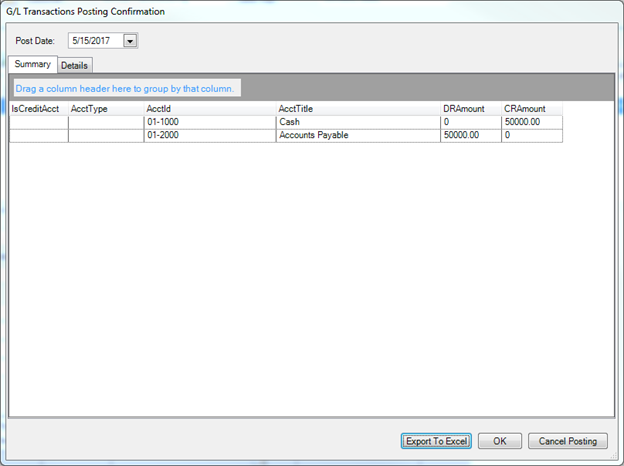 When the contract is booked a credit will be created to the Accounts Payable interface that has been configured for the transaction type (i.e. Capital Lease, Loan, etc.) that offsets the A/P entry created by the vendor invoice.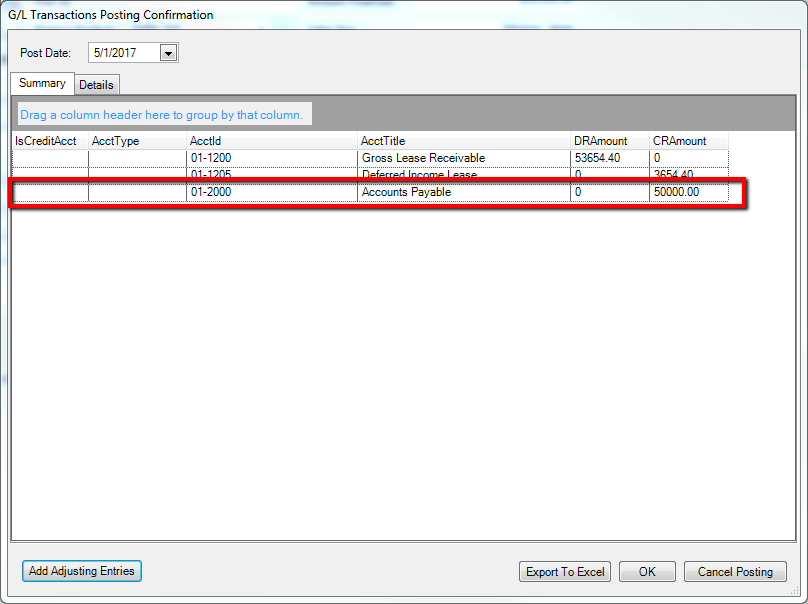 Related Articles

Electronic Funds Transfer Module Training

Please see the attachments for detailed information, recording available from within the Vimeo weblink 3 Attachments available + a link for the Recorded Training: 1. EFT Bank and EFT Company setup screen definitions, available to assist with ...

How to build a new User in ASPIRE v5

See Attachment for detailed information on each step BASICS: 1. Build a new Account 2. Fill out the Login screens for that user, which will assign them to an existing Security Profile 3. If the user needs to be able to process Payments, ...

Generating Invoices Video

Watch the linked video for complete details. The ASPIRE Billing and Misc Billing video covers the basics of setting up and generating ASPIRE Scheduled Billings and Miscellaneous Billing batches. Included is a comprehensive overview of user-level ...

Processing Charge-Off's in ASPIRE v5

Charge-Offs Charging off a Lease or a Loan in ASPIRE is a straightforward process although there are a couple different methods and options to do so. There are two ways to process a Loan charge-off. The first way uses a contract modification and ...

Great Plains Configuration for ASPIRE

See attached document for complete details. The attached document covers the required configuration between Great Plains and ASPIRE v5.