ASPIRE logging can be configured under the diagnostics tree found in Global Settings under the Administration section.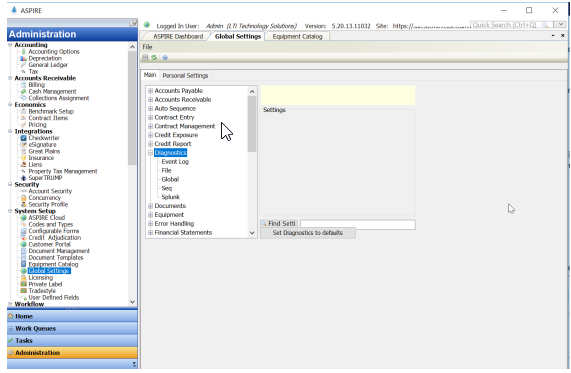 There are several different options for configuring where and how ASPIRE writes log messages. By default, ASPIRE is configured to write error level logging to the server hosting the ASPIRE web services.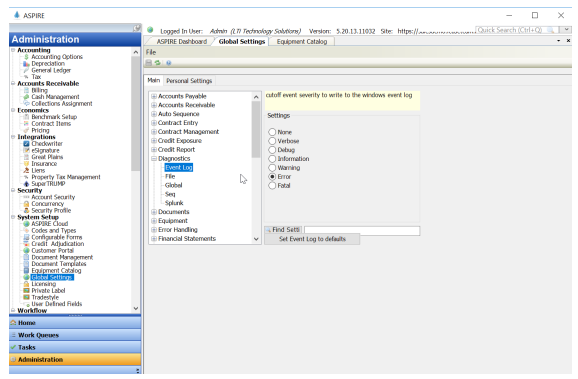 These Event logs can be found in the event viewer on the windows server hosting the ASPIRE Web services.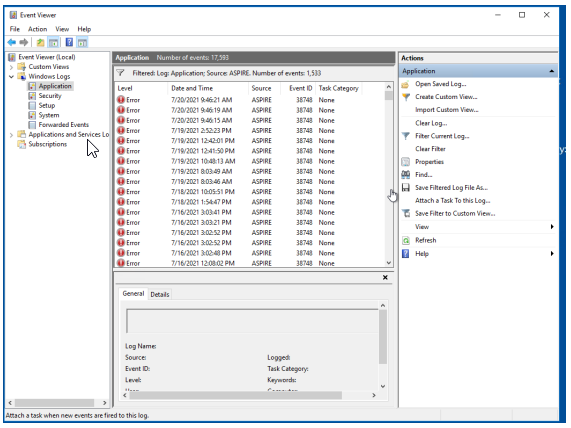 It is recommended that you do not change the logging level on any site you are using for production or performance testing. Increasing the logging levels can negatively affect system performance.

Additional logging can be written to a text file under the File section. A valid directory path and a file naming convention will need to be configured when setting this up. New log files will be written for every date.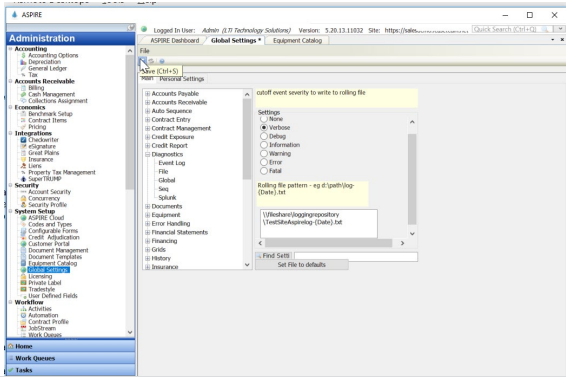 The Global settings should be left on the default settings. The Seq, and Splunk settings apply to propriety third party logging solutions.