If a new GL Account is added to ASPIRE, the following error will be received if the account is not mapped in Great Plains:

ASPIRE account ###### has not been mapped to a external G/L Account.

To add the new GL account to the ASPIRE Great Plains Export:

1. From the Administration menu - Great Plains screen - Export tab, click the Export button.


2. An Excel file will open, displaying all GLs in ASPIRE. It may be necessary to delete lines that do not have a Great Plains GL account.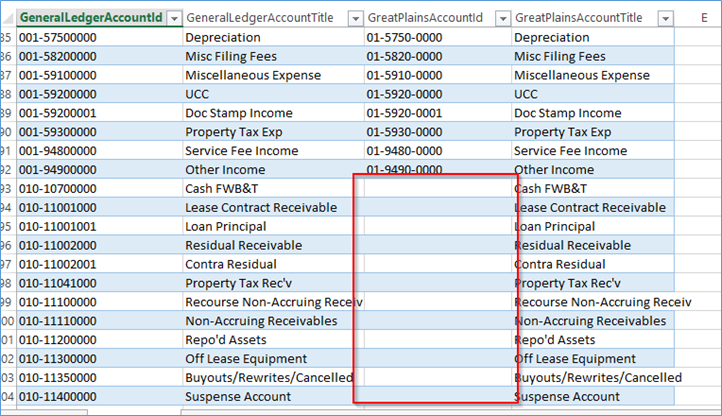 3. Add the ASPIRE GL and GP GL accounts and click Save.

4. Click Import and select the file just saved.

5. The new ASPIRE GL account will be imported.